Refer a Friend & Earn $$$
Our referral process is simple and sweet:
You refer someone by providing contact information for both you and them..

Softwash Hawaii contacts your referral and let's them know you referred them. 
We provide them with a property walk-through, consultation, and estimate. 
And if they purchase, You'll receive a referral reward check for $150.00! IT'S THAT EASY!
And there is "NO LIMIT" to how much you can earn!
Convenience & Peace of Mind for All We Serve!
We create Opportunities
For Families and Friends!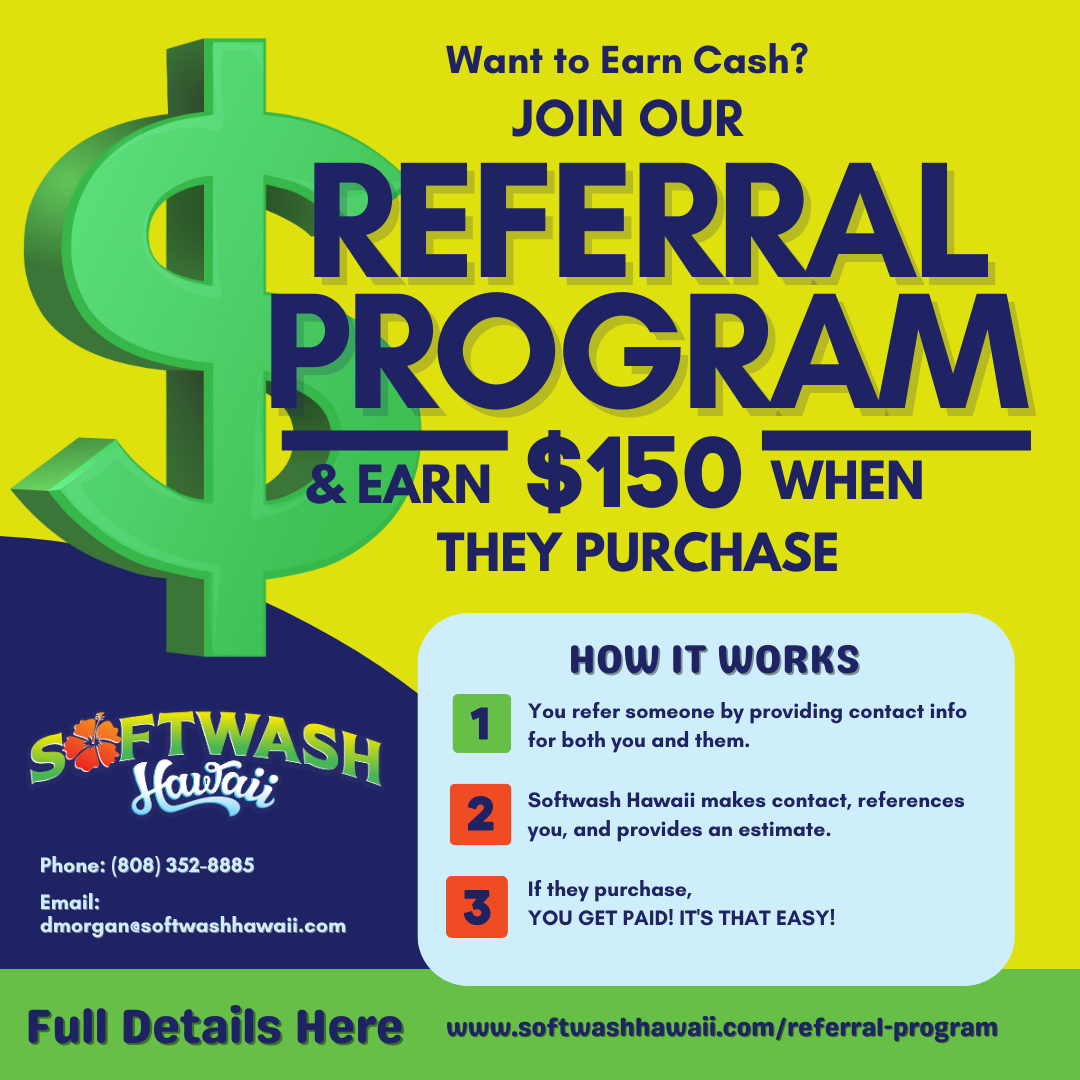 Ready to restore The Look of your Home?
no obligations just a fast quote