Hawaii's Preferred Roof & Exterior
Soft Washing
Company!
Get it Clean! Keep It Clean with Softwash Hawaii!
Request a Quote - It Only Takes 7 Seconds!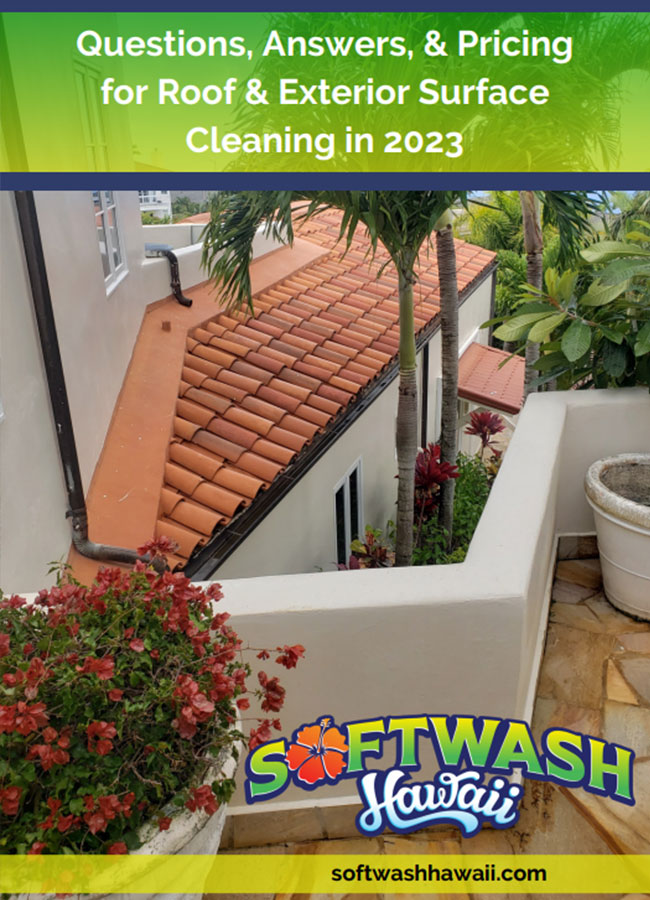 We've answered hundreds of your Soft Washing Pricing questions in our comprehensive Soft Washing Pricing guide. Get your copy now!
This 100% free resource can save you a ton of research time.
Just fill out your information below for your free copy.
One of the first questions we always get is,
Soft washing is an alternative to pressure washing.
It emulsifies dirt and grime while eliminating mold, mildew, moss, algae, and other unwelcome organic growths using water-based, organically biodegradable chemicals. Soft Washing also sanitizes the surfaces being cleaned, consumes only a third as much water, and allows for a clean that lasts for five to six times as longer than pressure washing alone.
In short summary, Soft Washing cost effectively cleans and sanitizes surfaces with environmentally friendly cleaning solutions using minimal amounts of water.
What is the Process for
Soft Washing?
Our meticulous Soft Washing Process begins with a comprehensive inspection, documenting the property's current condition and surface assessment.
Before commencing works, our teams take the necessary precautions for protecting vegetation, windows, electrical outlets, and other sensitive areas.
Based on the inspection and specific surface requirements, our team prepares the appropriate chemical solution, typically consisting of bleach, a surfactant, and soap, following industry standards and guidelines.
The solution is then applied to the surfaces at low pressure, allowing it to dwell (soak on the surface). The dwell time varies depending on the level of contamination and material type, with additional applications sometimes required.
Once the dwell time is complete, our team rinses the surfaces using low-pressure water, supplemented with a chemical that neutralizes bleach and nourishes vegetation.
After cleaning all scheduled surfaces, a post-treatment inspection is conducted to document the results and assess the property's current condition.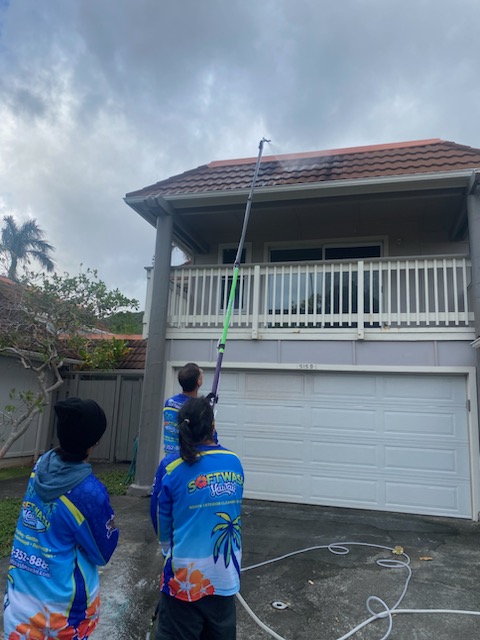 What can be Cleaned with
Soft Washing?
Click Any Box To Learn More About Each Of Our Core Services
CLICK The Little Green Button!
Get it Clean, and Keep It Clean!
Our Simple Three Step Process
Cleaning is Hard, but hiring
Softwash Hawaii is as easy as 1,2,3…
That means you can SIT BACK & RELAX
Clients Rave about Softwash Hawaii
We earn Our Clients Trust!
Soft Washing and Pressure Washing Completed in Kapolei HI
Softwash did an awesome job of cleaning the roof and exterior walls of my house. He also did a wash of the driveway which was over and above what I expected. Donovan is very personable, his work is thorough, and the end result is striking. And then he sends you drone pictures of the aerial view of your roof and property which is a nice touch. The images have surprising clarity of a view that you normally don't get to see. Well done, I highly recommend them for Soft Washing and Pressure Washing services.
Soft Washing Completed in Hawaii Loa Ridge
It was a pleasure to work with Donovan from start to finish. I found Donovan prompt, responsive, and easy to communicate with. I also greatly appreciated that Donovan came out to do the work himself, and took the time to return to the property to do some touch-ups in some challenging areas that needed extra attention. My roof looks like new after Donovan of Softwash cleaned it. I am very happy with the results. I would definitely hire him again forSoft Washing and Pressure Washing needs.
Soft Washing and Pressure Washing completed in Barbers Point
The customer service is impeccable and I am very pleased with the soft wash results on my townhome. You can really see the difference from before where there was so much dirt and debris collected on the home. I am very thankful for the service and I highly recommend this company for Soft Washing and Pressure Washing! Mahalo, Donovan and staff!.
Soft Washing and Pressure Washing completed in Mililani
Excellent service and results! Very pleased with results and the driveway and sideways are very clean now, better than just the standard pressure washing. The cleaning really makes the house look even greater. Mahalo Donovan. Highly recommended!!!
Soft Washing and Solar/PV Panel Cleaning in Honolulu
Donovan and his staff did a great job with our roof and solar panels. They were very professionals and with great attitude. I would definitely hire him again.
Enjoy your home to the fullest, increase its curb appeal, and restore damaged areas.
Scroll over any photo to see the dramatic results we can provide for your property!
Free Resource: A Must Read Before Hiring An Exterior Cleaning Contractor
While you're deciding, download our free resource "The 8 Must Ask Questions Before You Hire a Cleaning Contractor" so you will know the right questions to ask and have confidence when choosing a contractor.
Are you in a rush?
Need To Talk To Someone Immediately?
Check Out Our Most Recent Blog Posts
Education and Resources For Protecting Your Home!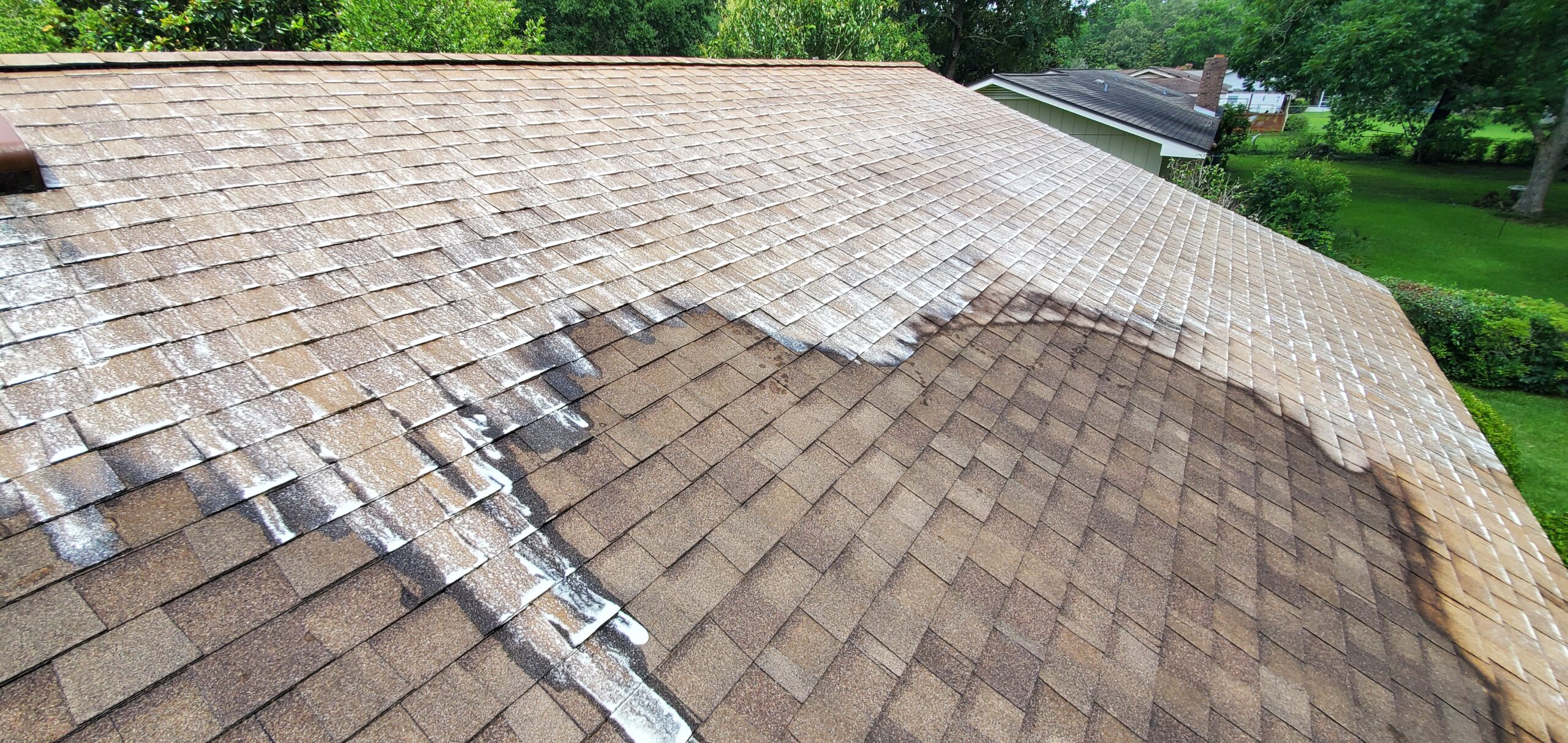 If you're plagued by the tenacious problem of stubborn stains and grime, fear no more. This comprehensive article addresses your worries about the effectiveness of
Read More »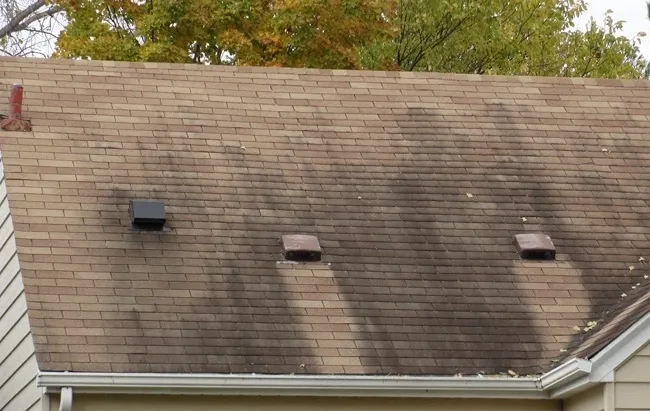 Property owners have legitimate reasons to worry about Potential Damage to their delicate roofing materials, particularly when it comes to soft washing. As a seasoned
Read More »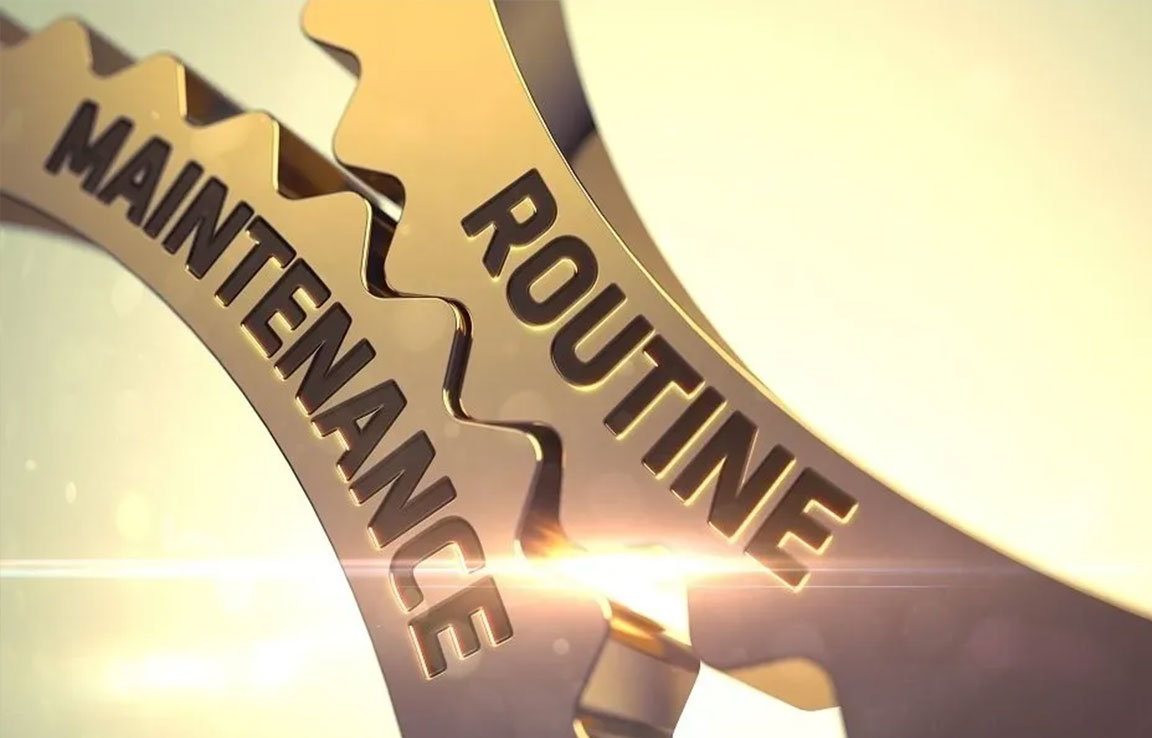 The Intro Soft washing is an effective method for cleaning the exterior surfaces of a home, removing dirt, grime, mold, and mildew. However, one question
Read More »
We Provide the highest quality
Soft Washing and Pressure Washing
On O'ahu
Hawaiian & Veteran Owned
Roof & Exterior Surface Cleaning & Preventative Maintenance
Service Provider for the State of Hawai'i
Frequently Asked Soft Washing and Pressure Washing Questions
Act Now! Limited Spots Available for free estimates!
no obligations just a fast quote