Oahu's
Exterior

House Cleaning Pro's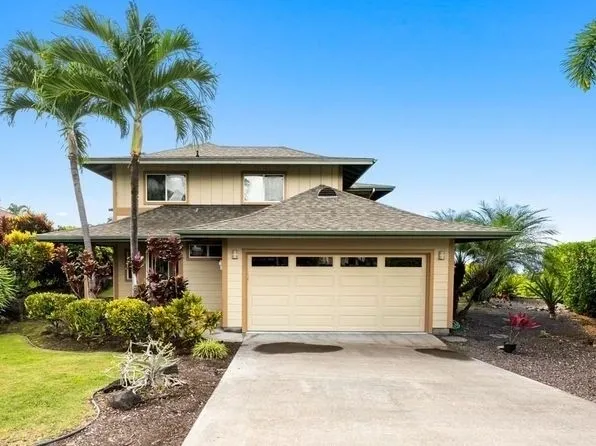 High-Quality Exterior House Cleaning by Trusted Experts
Every homeowner on Oahu, aspires to own a residence that embodies pride and elegance. A well-maintained exterior is often the first element that captures attention, be it through lush landscaping, a charming garden, or other striking features.
Yet, the presence of dirt, mold, and various contaminants can undermine the aesthetic appeal of your home, giving it an aged and neglected appearance. For those weary of unsightly siding or stained patios, our exterior house cleaning services are here to assist.
Exterior House Cleaning on Oahu
At SoftWash Hawaii, our team of expert cleaning technicians provides a range of exterior house cleaning solutions, catering to diverse needs and budgets. Employing soft washing techniques, we effectively clean and sanitize various outdoor surfaces, from wooden decks to concrete driveways and windows. Our soft washing approach is not only efficient in eliminating dirt and algae but is also an eco-friendly method that ensures thorough cleaning.
When you opt for our services, you are entrusting your home to professionals who have undergone rigorous background checks and extensive training. As the only SoftWash Systems Five Star Company on Oahu, we maintain high standards in our operations, values, and customer service. Our team members, after evaluating your home, will choose the optimal cleaning solution to rejuvenate and revive the surface, leaving you with a pristine and revitalized exterior.
For top-tier exterior house cleaning services, SoftWash Hawaii is your go-to veteran-owned and Hawaiian Owned * Operated business. Contact us today to arrange your appointment.
Exterior House Cleaning FAQs
Understanding the importance of maintaining your home's exterior should be a stress-free experience. At SoftWash Hawaii, we have compiled a list of answers to commonly asked questions from our clients. This information is intended to be a resourceful guide, and we invite you to reach out to us should your queries or concerns not be addressed in this section.
Some Benefits Of
A Clean Home
Increase Perceived Value
Maintain Structural Integrity
Increased Lifespans
Increase Perceived Value
Clean Home = Increased Perceived Value
Keeping the exterior of your home clean is not only important for aesthetic purposes but also plays a crucial role in maintaining and increasing its perceived value. When potential buyers or visitors approach your property, the first impression they form is based on the exterior appearance.
A clean and well-maintained exterior creates a positive first impression, instantly boosting the curb appeal. It shows that you take pride in your home and suggests that the interior is likely to be well-cared for too.
Maintain Structural Integrity
Increased Lifespans
While it's great to have a nice-looking home, did you know that having your house washed can help prevent it from serious damage? House washing in Kaneohe HI can not only effectively remove dirt off of the side of your house and make it look clean but also eliminate harmful growths such as mold and algae. These growths, if left untreated, can eventually cause serious issues to your home, including structural damage that will be incredibly expensive to repair. Washing your house is a great way to keep these things at bay while making it look its best.
Washing your house not only makes it look pretty but can actually help increase its value, which is great news if you're thinking about selling. The newer your home looks, the higher you can set your asking price. People are willing to spend more money on a home that looks new. If you leave dirt, mold, and algae on the side of your house, you won't be able to get as much money for it, and your home becomes a harder sell because of it. Washing your house is an easy and effective way to raise its value and increase its curb appeal.
You might think that in order to save yourself some money, you can do it yourself. However, chances are you don't know how to soft wash your house. You might think that you can just get up on a ladder and scrub your house. But, the reality is that no matter how much elbow grease you might put into scrubbing your house, you're still only going to get it partially clean at best. It would be a fraction of the result compared to having your house washed professionally. Getting your house washed means that you can get spectacular results in a fraction of the time it would take for you to do it by hand.

How Often Should the Exterior of a Home Be Cleaned?
Keeping the exterior of your home clean is not only important for its aesthetic appeal but also for its longevity. Regular cleaning helps to prevent dirt, grime, and other pollutants from damaging the surfaces and materials of your home. But how often should you clean the exterior of your home?
Several factors determine the frequency of exterior cleaning. The climate in your area plays a significant role. If you live in an area with high humidity, frequent rainfall, or near the coast, your home may accumulate dirt and grime more quickly. In such cases, routine cleaning every 6 to 12 months is recommended.
Need answers now?
Real People, Real Answers, Call Now!
Real People Focused on
Removing the undue stresses of property ownership and management.
Our Simple Three Step Process
Working with us is easy as 1-2-3!
Peace of Mind never looked so good!
Get it Clean, Keep It Clean! 
Experience the Happiness of
a Softwash Hawaii Clean!

We Live by Standards That Go Far Beyond the Average!
Ready To Get your home clean, and keep it clean?
no obligations just a fast quote