Softwash Hawaii
Employment
Fill Out All fields - if any do not apply input: NA
Are you ready to join the best exterior cleaning service on Oahu?
Big corporations treat you like a number or worse. At Softwash Hawaii we treat you like family! We want to help you build a great life for you and your family. Why? Because our staff is the reason, we are, and will continue to be, the best exterior cleaning company within the Hawaiian Islands and are beloved by our clients. We work hard and have high standards which we set and achieve!
All employment applications are processed in 3 easy steps:
Once we receive your application, we will call you for a brief phone interview followed by reference calls.
Those that are selected to move forward will be scheduled for in-person interviews.
After the interview, we will send out offer letters to those we wish to hire and schedule them for orientation and training. It's paid training, of course!
SOFT WASHING EXPERIENCE IS NOT REQUIRED.
WE WILL TRAIN YOU TO MAKE SURE YOU CAN SUCCEED.
Supervisors and teammates who actually care about you
 
Meaningful work – change our clients' lives for the better
Awesome Pay ($18-22/hr. for Technicians, $500/wk + Commissions for Territory Managers)
Generous bonuses
Career growth
Great work environment
Help in making the world a better place
Fun company events and prizes
Paid Holidays
2-Weeks paid vacation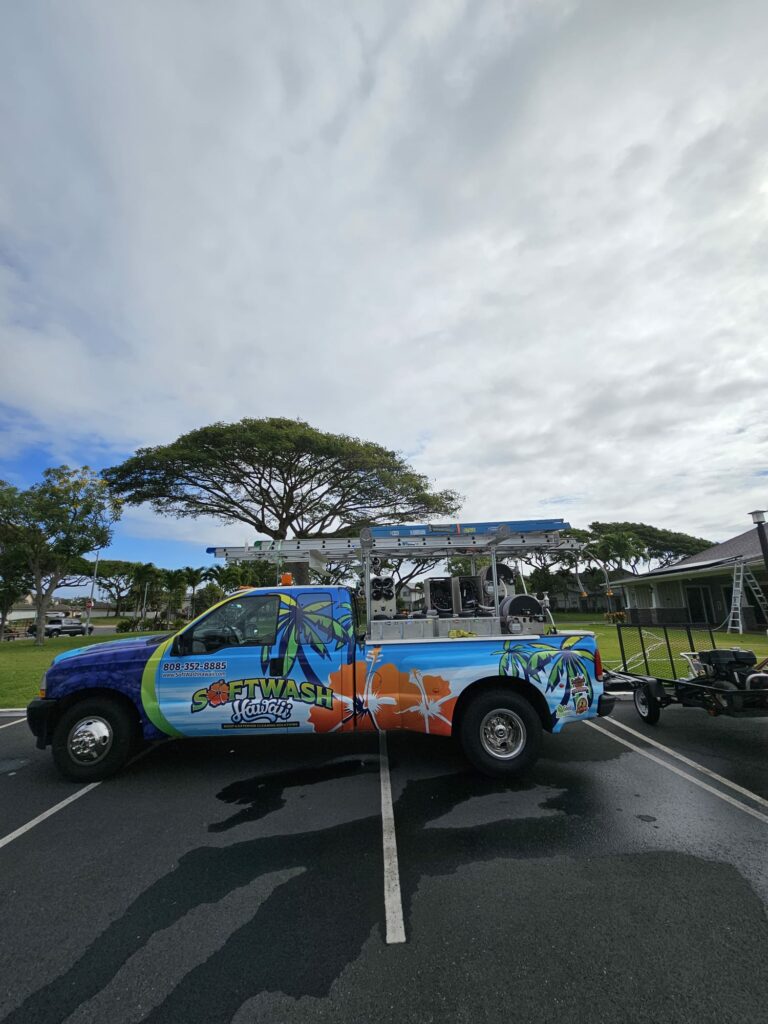 Compassion for others
 Trustworthiness, including clean background check and good references
 A positive attitude (absolutely NO DRAMA or gossip!)
 Physical fitness and lots of energy
 Attention to detail
 Dependability – no history of last-minute callouts
STANDARD APPLICATION FOR EMPLOYMENT
It is our policy to comply with all applicable state and federal laws prohibiting discrimination in employment based on race, age, color, sex, religion, national origin, disability, or other protected classifications. Please carefully read and answer all questions. You will not be considered for employment if you fail to completely answer all the questions on this application. You may attach a résumé, but all questions must be answered.
Ready to work with a growing team that cares about you?