Can you imagine what would happen if Property owners and managers neglected the maintenance of their property's landscaping (cutting grass, pruning trees and vegetation, fertilizing greenery, etc.)
It would potentially lead to some pretty unsightly properties and be a catalyst for some high cost repairs/replacements.
And thinking forward, would lead up to costly capital expenses, unwanted attention and unplanned/emergency repairs.
Homes, buildings and exterior property assets, like landscaping, also require routine maintenance of its various surfaces.
This to ensure lifetime values are achieved and, in most cases, extended.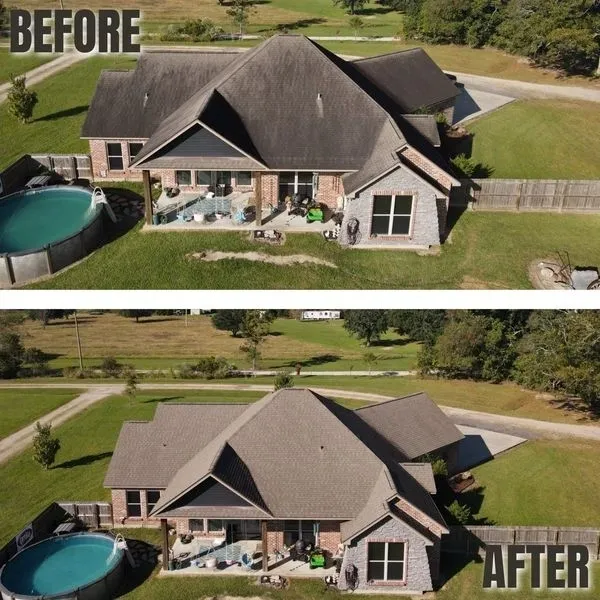 So, how do you maintain roof's and exterior surfaces without breaking the bank?
This is where Soft Washing shows its true value. Both in Residential and Commercial Property applications.
Soft washing is more than just slinging a bunch of chemicals onto a surface.
A proper Soft Washing Service will have:
job specific training
3rd party qualified technicians
proper equipment for the job
Soft washing is a roof and exterior surface cleaning, protection and maintenance process that uses industry proven cleaning methods which use low pressure washing techniques.
This, used with a mixture of specifically designed cleansing formulas, are able to safely clean roofs and exterior surfaces and eliminate organic stains, mildew and algae.
Thus, leaving your property sanitized, clean and protected.
More importantly, allowing property owners and managers to save money, time and be an excellent example for being environmentally friendly.
Need to learn more or inquire about Soft Washing?
Contact Donovan Morgan by clicking here.
Onsite visits and consultation are complimentary.